ePay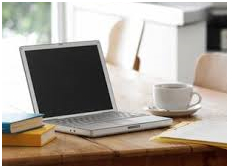 ePay is an approved alternative to personal checks, money orders and cashier's checks. Payments are directed by you from your bank checking or savings account to the Chapter 13 Trustee in the amount and frequency determined by you.
In order to use ePay, you must know both your case number and the last four digits of your Social Security number, have an internet connection, a checking or savings account, and a valid email address.
Important ePay Points:
1. If you forgot your username or password, click on the link "Forgotten your Username?" or "Forgotten your Password?"
2. If you want to make a payment other than your monthly amount, click on "Different Plan Payment"
3. If you have a new case number, you must register again with a different email than was used before
4. Unless you are submitting a tax refund payment, please DO NOT use "Tax Refund Proceeds (item 02)
ePay Frequently Asked Questions
Still have questions regarding ePay?
or
Call (216) 621-4268 ext. 124 or 146